The physicians and staff of Carolina Pediatrics have been dedicated to promoting and maintaining physical and emotional health of children, adolescents, and their families since 1986. Because, as a parent, you know your child best, your contribution to his or her care is very important to us. Your involvement helps us better understand and meet your child's unique needs.
Our goal is to provide the most personalized and up-to-date care possible. In addition to offering guidance on preventive care through well child visits, our physicians diagnose and treat all types of illness and injuries.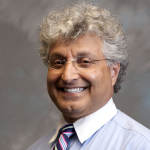 Philip Mubarak, M.D.
Philip Mubarak is a Board Certified pediatrician who founded Carolina Pediatrics in 1986. He received his Bachelor of Science degree in Biology from the University of South Carolina and continued at the USC School of Pharmacy to complete his BS degree in pharmacy and his MS degree in medicinal chemistry. Dr. Mubarak received his M.D. degree from the Medical University of South Carolina and completed his pediatric residency at the University of Florida School of Medicine/Shands Hospital.
Asthma, allergies, ADHD, and healthy lifestyles are some of his areas of special emphasis. Dr. Mubarak is married to Joanne Mubarak. Their three children are David, Catherine and Matthew. His interests include golf and college sports.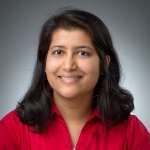 Nazia Aslam Jones, MD
Nazia Aslam Jones is a graduate of Columbia College and the USC School of Medicine. She completed her pediatric residency at the Brody School of Medicine in Greenville, NC and is certified by the American Board of Pediatrics. She is married to Reverend Timothy Jones. Her interests include working with children with cerebral palsy and other neurodevelopment disorders. She enjoys spending time with her family, playing the violin, writing, and going on medical mission trips to South and Central America.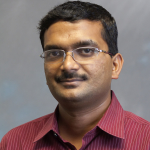 Ramkumar Jayagopalan, MD
Dr. Ram Kumar is a board certified pediatrician. He attended Kilpauk Medical College in Chennai, India. He completed his pediatric residency at Cook County Hospital in Chicago, Illinois. Prior to moving to Columbia and joining Carolina Pediatrics, PA, Dr. Kumar worked for Marion Pediatrics in Mullins, SC for four years. His medical interests include obesity management and prevention, ADD/ADHD, trauma informed care, and childhood development. His wife, Poornema Ramasamy, is an Internist. Dr. Kumar and his wife reside in Northeast Columbia with their nine-year-old son and five-year-old daughter. His personal interests include playing tennis and watching sports.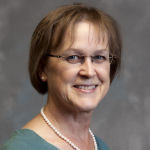 Karen M. Waganer, MSN, PNP, BC
Karen Waganer is a Board Certified Pediatric Nurse Practitioner. She received her BSN from Oklahoma Baptist University, her MSN from University of Oklahoma, and a post-masters certificate from the University of South Carolina. Karen's past experience include clinical faculty as well as a pediatric practitioner in clinical practice. Her clinical interests include anticipatory guidance, parenting skills and health education. She and her husband, David, returned to Columbia to be near their 2 children, and 4 grandchildren. Karen enjoys family, cooking and traveling.
Susan B. Kanipe, Nurse Practitioner 
Susan Kanipe is a board certified Family Nurse Practitioner (FNP) with more than 20 years of experience in pediatrics as a nurse practitioner. She attended the University of Toledo for her BSN, the University of South Carolina for her MN and her post-masters certificate as a FNP.
She is always worked with children in both inpatient and outpatient settings. Her clinical interests include the developmental stages that can be the most difficult for parents – the toddler and adolescent. She and her husband of 24 years, have a daughter attending the University of South Carolina and a son attending the University of Georgia. She like to think of her family as house united, not divided!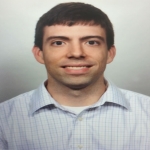 Josh H. Cone, DO
Dr. Cone is a native of Kingsport, Tennessee. He earned a bachelor of science in biology from Bryan College. He received his medical degree from the Edward Via Virginia College of Osteopathic Medicine. He completed his pediatric residency at the University of South Carolina School of Medicine Palmetto Health pediatric residency program. He is board certified by the American Board of Pediatrics and is a Fellow of the American Academy of Pediatrics.